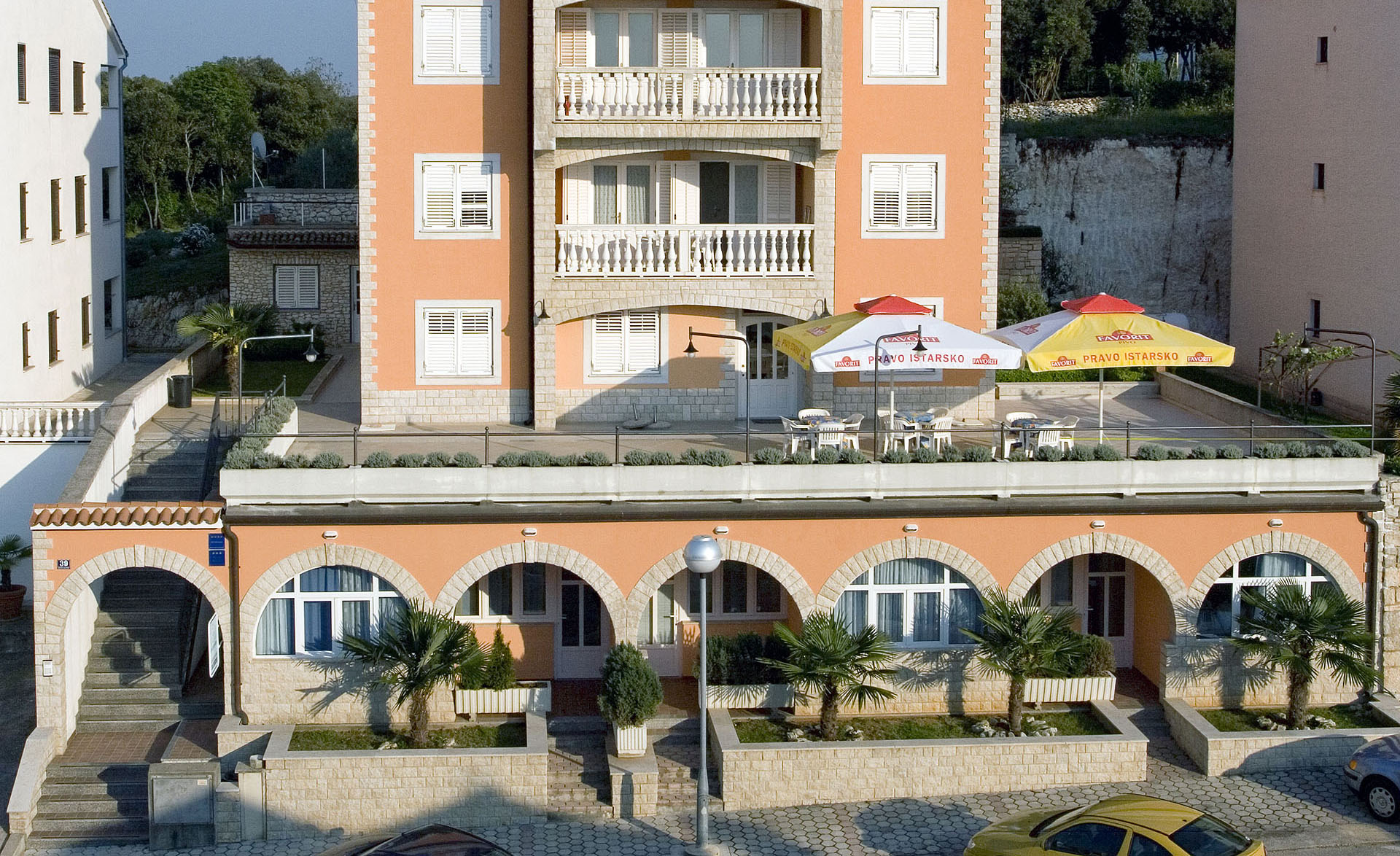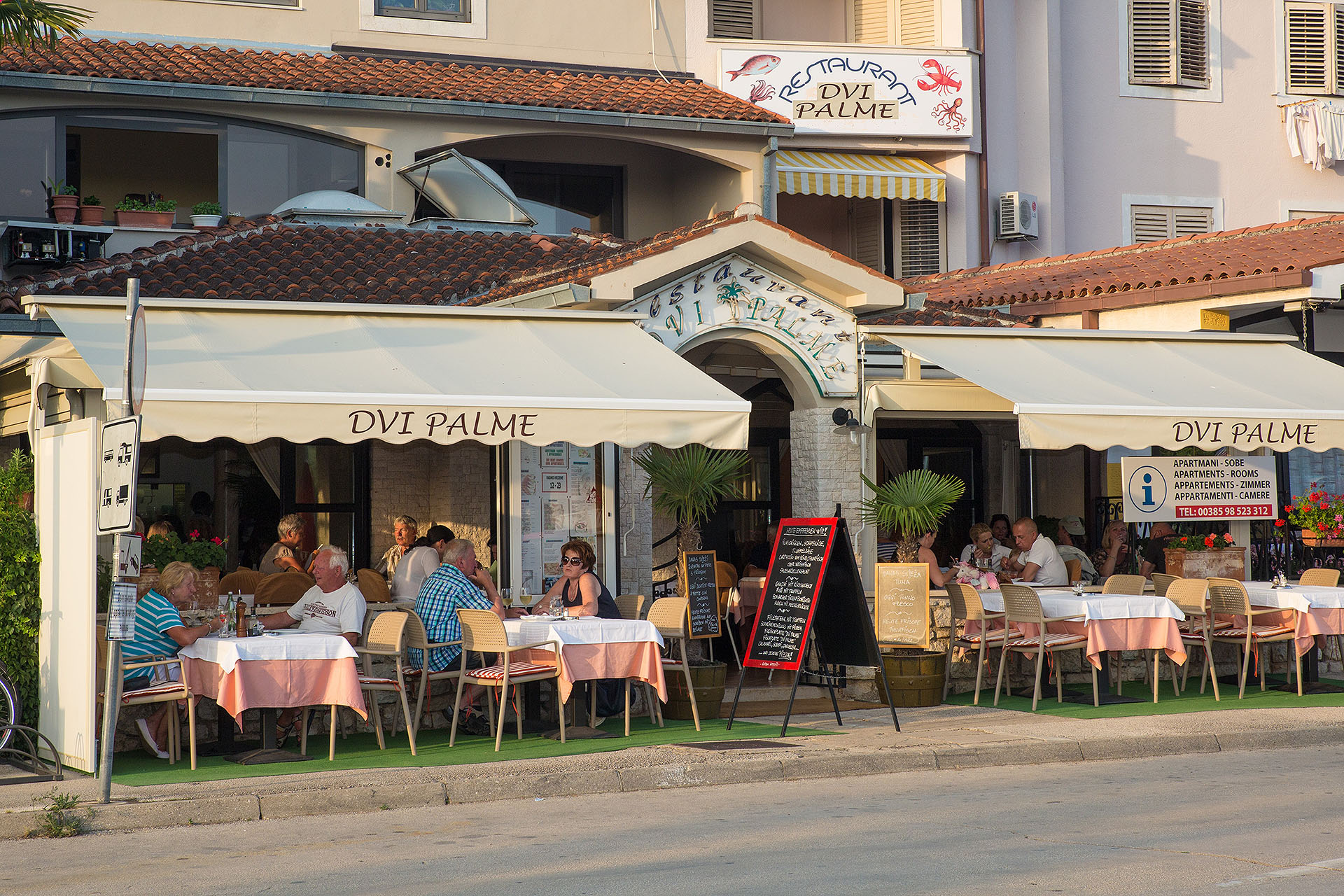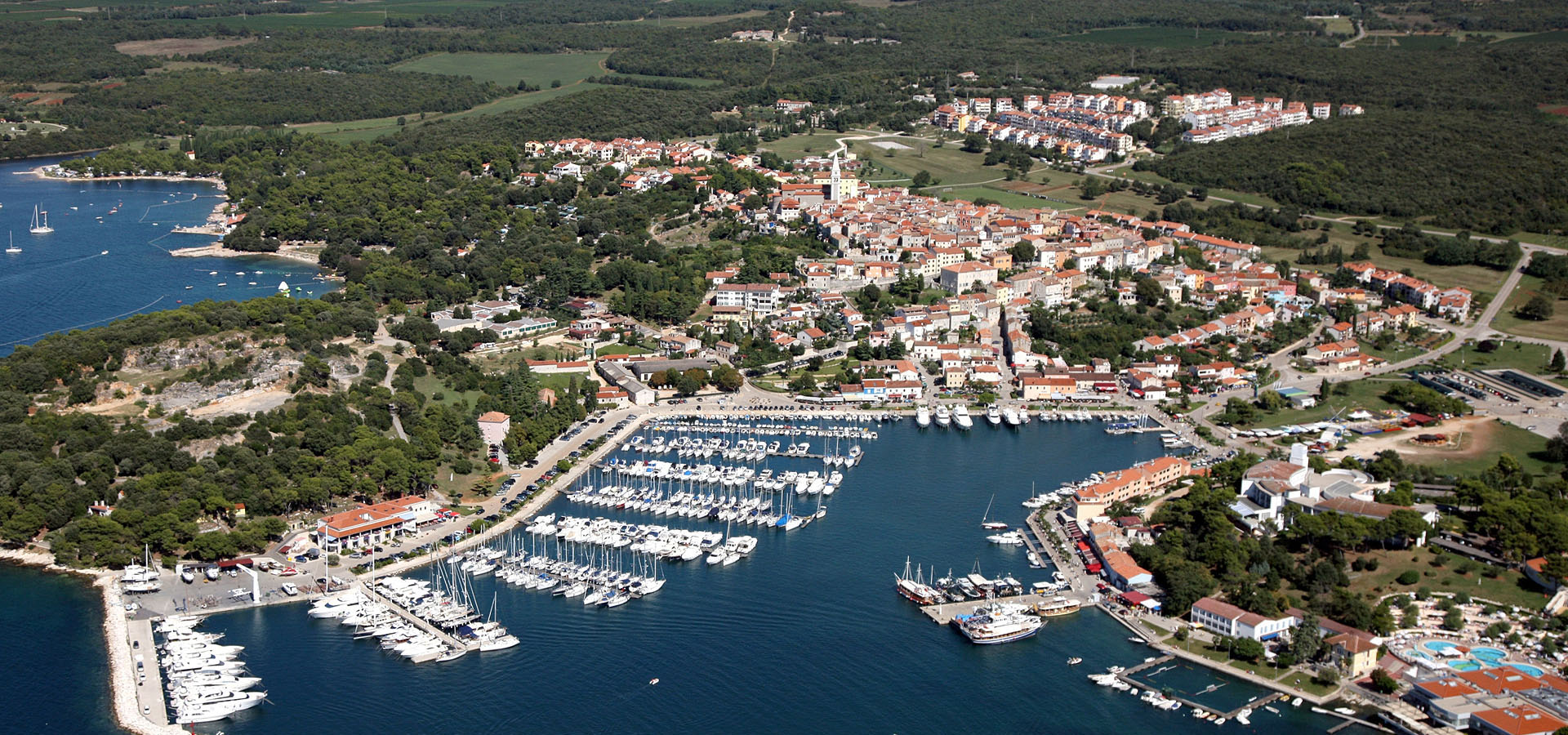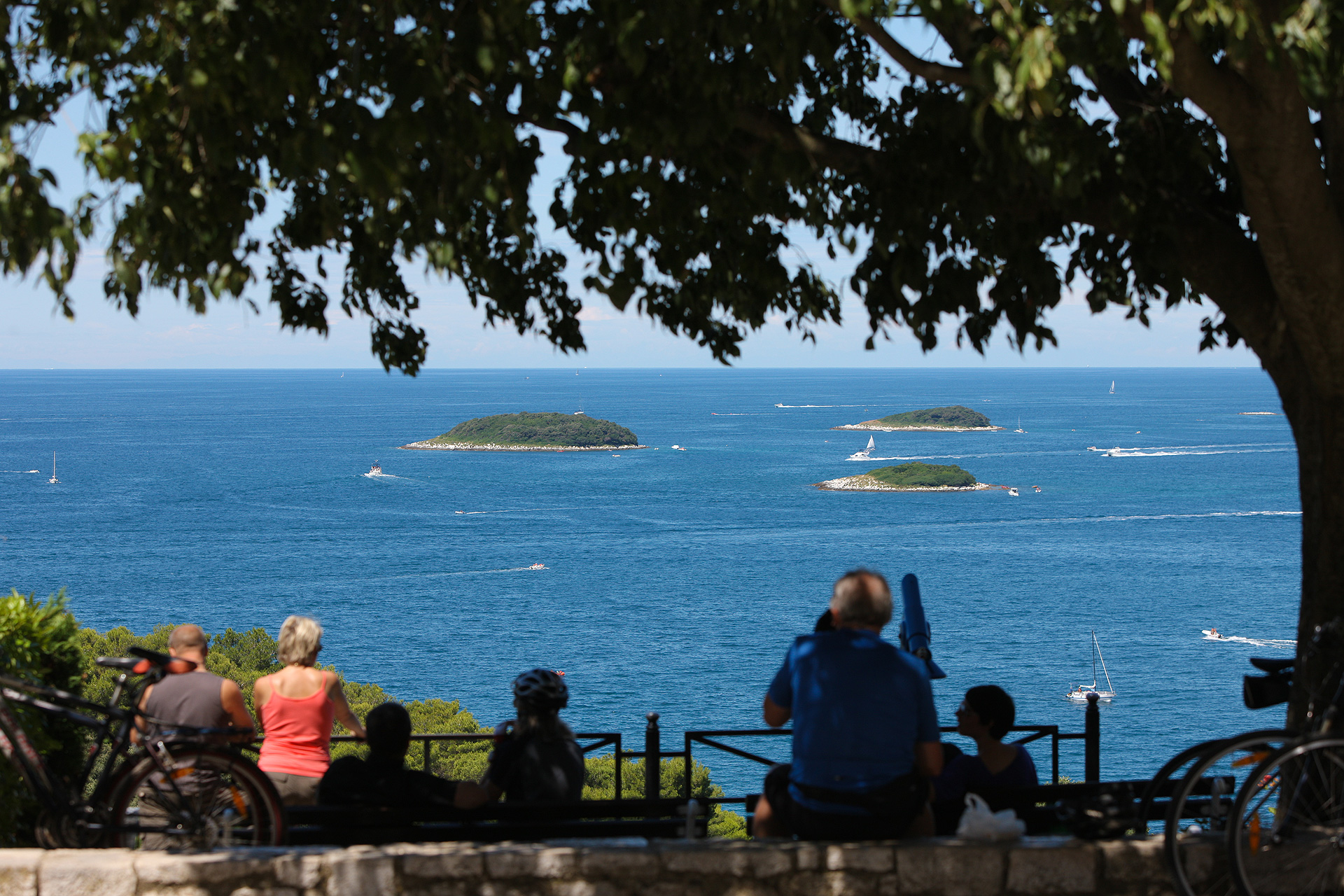 There is a saying that if you put your heart into a job then that's a job well done. That's the saying we go by  in our work. In addition to the heart, we include the knowledge and experience we have gathered in 50 years of doing gastronomy. Whether you are dining at our restaurant, or staying  in our apartments, you will be received and served kindly and professionaly , as it is istrian custom.  Your satisfaction is our satisfaction too.
The Žužić family and staff.
The family restaurant Dvi palme
we offer the delicacies of the Istrian cuisine, meat dishes and seafood prepared with love and care, and excellent pizzas that made us famous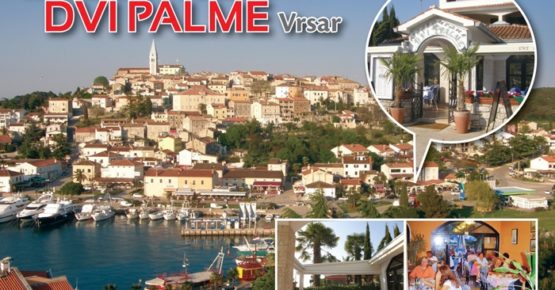 It is currently managed by the second generation of the Žužić family.
Depending on the season we give you the best that the sea,our forests or the surrounding farms have to offer.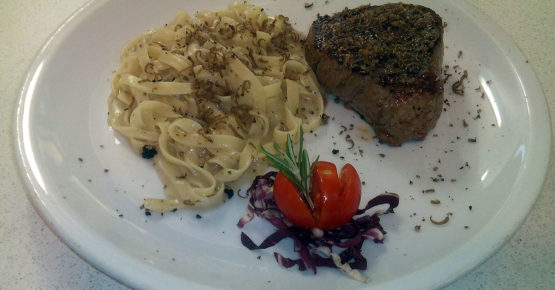 Rumpsteak filled with ham and cheese; Peppersteak; Pork medallions with mushrooms; Lamb chops
Carpaccio made of beef; white fish or tuna (depending on availability); Sea spider salad (seasonal); Great scallops au gratin; Raw scampi in marinade; Istrian prosciutto, sheep cheese, cheese with truffles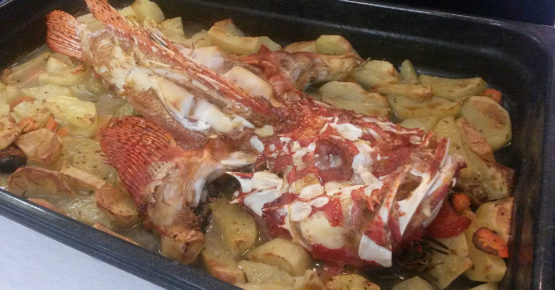 Tuna steaks either grilled or from the oven; Scampi stew buzara style with noodles; Adriatic squid stewed in red wine
Enjoy the Mediterranean as it once was
To all of you, our dear unknown guests, we wish a pleasant stay under this ancient Istrian sun. Take a good rest and gather new strength for your everyday life. Give yourself up to the sun and the sea, to the nature and the silence, to purple dusks and nights full of stars and moonlight.
Enjoy all the charms and sweetness of this coast and take with you dazzling, unforgettable memories